Getting support to become healthier is getting easier. One of our insurance companies has come up with some awesome ideas to get you going. Quality insurance cover along with some awesome encouragement – it's got to be a winner!
Airpoints on your premiums
Discounts on sports shoes
Even a FREE Apple i-watch 7
Yes – the grudge purchase that is insurance, just got a little less grudgey! 
Self care in 2022 – we'll show you how.
To find out more, give us a call – 06 3555 844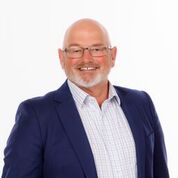 John Barber
WealthDesign – a life well planned