Unconscious incompetence – yes, it has a name! We just don't know what we don't know and it can be dangerous, especially when it comes to insurance.
For example; people who buy their air flights on their credit cards and expect everything to be covered on their free credit card cover. In a lot of cases this may be okay, but not in all cases. If you are over 75, your cancellation cover is limited to $5,000. A bit of a problem if you have booked a 17 day tour and it cost $14,000, or worse still if it's a world cruise, with the cost being around $80,000.
A couple of years ago I was stuck in the United States for a few extra days due to a major storm. Missing connections is almost the norm when you travel these days.  I had Comprehensive Travel cover, with a $15,000 limit. If I'd relied on the free cover on my credit card, the limit is around $2,000 – which would've left a short fall, and left me a stressed out traveller!
This applies to life insurance policies too. At first glance, they all look the same, but once you lift the hood, you find there is quite a difference between companies and covers. You don't want to be the person who has paid the cost of the cover for years, only to find out when you need it most, that you have the one policy that doesn't cover your situation (unfortunately we see this often).
My advice is always – get advice! Insurance is for disasters, and you want the peace of mind that you have the right cover at the right time.
Do you want to move from unconscious incompetence to conscious competence? At WealthDesign we make the complicated simple, so give us a call and see how.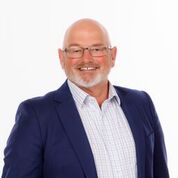 John Barber
WealthDesign – a life well planned