Most of us remember the now famous "okay, boomer" comment from Chloe Swarbrick in parliament, which may have been meant as a put-down to a fellow politician who allegedly heckled her during a debate on climate change. Funnily enough, we actually use life stages as part of our financial planning framework at WealthDesign. And we're keen to see the "boomer" segment of our population in a more than "okay" situation!
We class the 55 year olds and above as "Planners". This broad group are the boomers and above (those in 1964 or before), along with the top end of the Gen Xs (those born from 1965 to 1975). They are now either fully focused on their next life stage or are about to be. The fact is, there is a good chance they will live as many years in retirement as years they may have worked. Their problem is that KiwiSaver hasn't been around long enough for them to rely on their KiwiSaver balance, to comfortably retire.
Often this group have their kids off their hands, their mortgages paid down and have higher disposable incomes, however this isn't a time to coast.
Massey University did an extensive research paper in 2017 and established that a retired couple would need between $1,399 and $1,104 per week to live in relative comfort.
The good news is the New Zealand Government Superannuation provides $652 week, but leaves about $600 per week shortfall. The problem is we are now living in a low interest environment and to generate $600 per week to cover the shortfall, you would need around $2.7 million in the bank.
The answer unfortunately, is planning and compromising. Most boomers will work until they are 70 – not through choice, but through necessity.
If you are a boomer or a Gen Xer, give me a call as it's time to plan for your next life stage.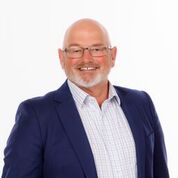 John Barber
WealthDesign – a life well planned