I might sound like a broken record, but I love the KiwiSaver scheme. It has helped thousands of people into their first home and is starting to make meaningful impacts on investors' retirement lifestyles.
There is now a staggering $46.5 billion saved in KiwiSaver schemes. 83% of this is managed by just six managers, dominated by ANZ, ASB and Westpac. These banks don't offer any advice and their value proposition up until now has been "join us and you can see your KiwiSaver scheme balance on your phone!"
Unfortunately from my experience, some investors don't really understand the scheme they are in, or how the markets that drive the returns of KiwiSaver plans work.  I often ask people who their KiwiSaver is with and they pull out their phone and show me the balance. When I ask what fund they are in or what their PIR rate is, oops, that doesn't show up.  I'm concerned that if we see markets fall, many investors will not understand why they have suddenly lost thousands of dollars on paper (or worse still on their cell phones) and they won't have anyone to talk to. It will be too late to have a meaningful discussion other than to say "tough it out, you've already taken the financial hit." The cynic in me knows that the banks will roll out the graphs of old to show people its okay, but the truth is for some people it won't be. The media will blame the adviser (yes, me) and yet the main culprits will once again, hide from sight. The banks have promised to manage your money but in truth, they don't want you to take independent advice, preferring you take their in-house advice.
An example today is that ASB has over $3,668 million of investor's funds sitting in their default cash fund. This is three times more than any other KiwiSaver provider.  You could argue that for some, this is correctly invested but when you consider this fund has only produced a 5.5% return over the past five years (and an average balanced fund returned 8.3% for the same period), this misplaced use of the default scheme could be costing investors thousands of lost potential returns.  Just think, an investor with a $40,000 balance, missing out on 2.8% each year, is worth $1,120 in lost return or $11,200 over ten years!
As our KiwiSaver balances increase, we need to get advice. Having the ability to see you balance on your phone is not advice, and KiwiSaver schemes are not just another cheque account.
I'm a financial planner and I've been doing this for almost 30 years.  Experience tells me we are getting close to a market change. When life is good, people think it will always be the same. Unfortunately this isn't the case and behind every wave there is a dip. My advice is to have a meaningful discussion before the event, and have a plan of action.
I'm always happy to spend time with investors. We have independent Morningstar research that tracks the performance of most of the KiwiSaver funds. We give quality, impartial advice.
If you're interested in being an informed investor, give me a call.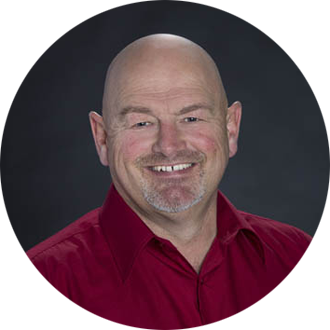 John Barber
WealthDesign – a life well planned