In Australia, self managed superannuation (the selfie) is huge; with investments of over 30% of all superannuation assets managed by the individuals themselves. These assets add up to close to A $700 billion compared to the NZ $42 billion in KiwiSaver schemes in New Zealand. In fact, the average balance in these accounts is much higher than the average balances invested by individuals in managed funds, such as the New Zealand KiwiSaver schemes.  They are very popular as the individual investors have control of what investment strategies/ investments they employ.
For over 20 years I have helped our clients manage and grow their wealth in New Zealand. These portfolios are very much like the selfies of Australia. I am a firm believer in having investors actively engaged in where their money is invested.  I like direct Australasian shares and this strategy has been extremely profitable. Unlike many financial planners, I like direct property and I'm not a fan of managed funds.
It might be 10 years since the Global Financial Crisis, but I still haven't forgiven a number of managers who miss led the market and who still bounce around telling everyone how great they are!
For almost 10 years we have been in a market recovery/bull market, as the world has recovered from the worst equity disaster of all time.
Whilst investing in good times is great, the real advantage of buying and owning your own shares/assets comes into play in the tough times. You aren't exposed to silly selling by uninformed investors. You get to choose if you hold or sell an individual investment or change your investment strategy – you are in charge.  In fact you are often on the other side of the table buying when every one else seems to be selling. This is when you really make a dollar or two.
In March 2008 I clearly remember an astute client ringing and requesting we buy Australasian banking shares (ANZ, CBA, NAB and Westpac).  These shares had fallen sharply and whilst investors in managed funds seemed to be pulling out and going to cash, my elderly client rang and said "they just don't seem to understand, I'm happy with the strong dividend payments these banking stocks are providing and no government is ever  going to let the major banks fail, let's make money out of the silly sellers." History showed she was 100% right and she pocketed a pile of tax free capital gain.
Buying direct shares isn't difficult and once you are set up, the system works really well. Information today is only a click away and if you understand and apply a solid investment strategy, it can be very profitable.
We have a number of investors that are regularly buying Australasian shares. These portfolios are performing extremely well but we are looking forward and watching to see what happens next. As I say sometimes investors make more money in the tough times than in the good. Simply, we aim to buy when others are keenest to sell.
If you'd like to talk about investing, please give me a call. There is no charge for the first appointment, plus there is no time like the present to take the first step towards owning a successful investment portfolio.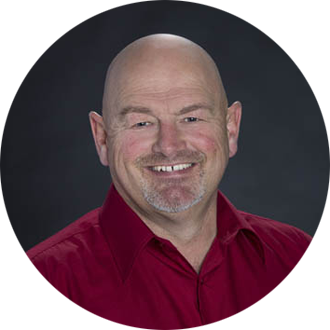 John Barber
WealthDesign – a life well planned